We founded our family business in 1990 as one of the very first graphic design studios in Hungary after the political changes. As a creative agency, we also participated in developing concepts for advertising campaigns, exhibitions and other events. We do believe in the power of innovative, unique ideas and special, 'custom-tailored' graphic solutions.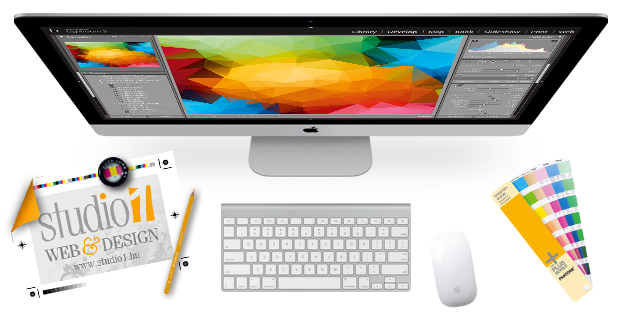 Graphic design
25 years ago, we started our business by designing corporate images and brochures. This field has been our favourite ever since. Whether we design a logo for a small start-up enterprise or re-design the corporate identity of a major international company, it gives us a good feeling to be able to participate in the entire process of creation. We are also happy to see that many of our logos have been in use with success over a long period of time.
Over the past decades, we have been designing practically everything that is printable: leaflets, brochures, calendars, billboards, press advertisement, albums and books – just to mention some of our references.
As we have rich experiences in the field of printing and production, we can help you in implementation as well – whether the task involves one single billboard, thousands of books, special shop decoration or unique packaging technology solution.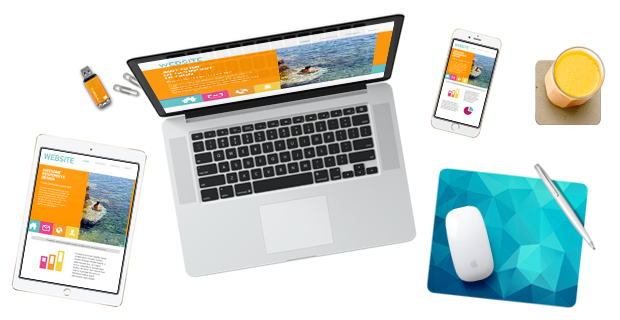 Webdesign & development
The majority of the companies dealing with web development come from the IT field so they concentrate primarily on the flawless code – and they hate bothering with all the rest. Often, they create websites that can be maintained and amended only by them.
By contrast, we approach the assignment from the field of web design so we think differently. We offer easy to use websites and web shops based on systems used and tested by millions of users worldwide (e.g. WordPress, Drupal). As a result, we can concentrate our energy on customizing your website by individual design and user friendly features. The icing on the cake is that the website or web shop delivered by us can easily be edited and expanded without any professional knowledge.
We are also happy to undertake individual development tasks such as software user interface, mobile application design or web banners.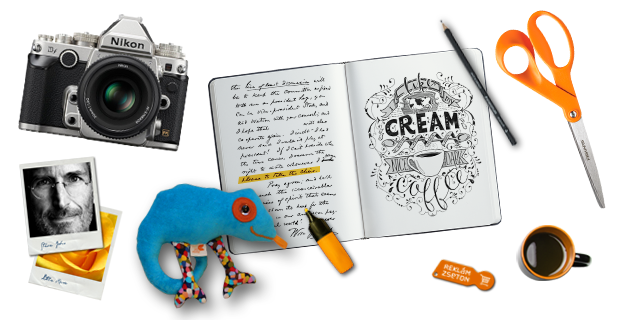 And much more…
We love challenges. And most probably, challenges also love us because we meet so often. Year by year, we are assigned with tasks never seen before.
Just to mention some: we designed museum exhibitions, customized office decoration, big exhibition stands. We invented and manufactured individual promotional gifts. Many items started as a gift and later on became independent products. We participated in the market placement of various products like diapers or bath balls. Sometimes we designed package or shop display only, and sometimes we also participated in product development itself. We photographed beautiful desolated buildings, ordinary people or loading stations in the fog. We painted 'old' paintings, invented board games, cast 'gold bars' when the project required so.
Therefore, if you have something really strange on your mind, do not hesitate to contact us!